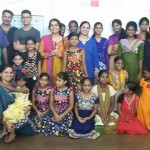 In our opinion, all members of society have a social responsibility – especially those who had the chance to benefit from a good education and fine living conditions. Therefore we are asking them to reach out a helping hand to the less fortunate ones. Our mission is to link those who give the hand and those who take it, and to provide a fruitful environment for this to happen. In this way we hope to achieve our vision of a society with less social imbalance, in which no one is left out and happy children can grow up in dignity and peace.
                 " Together we make a change in the less fortunate girls life"
In this spirit, Sukritham is dedicated to the welfare of the abandoned girls. Make your contribution to this noble cause today!