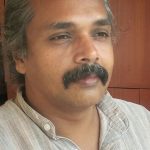 Sukritham Charitable Trust was founded by Mr. Mahadev with support by a group of young people who want to do good things to others and devote their lives to the creation of a society that includes and benefits everyone.
At the initial stage it had already been a challenge to cover the cost for food, education and medical expenses, as only few sponsors were supporting us. With growing success in gaining funds, we could slowly take in more children.
What we started in the year 2006 with one single child has now become a home to 20 girls all aged between 5 and 19 years.